Basic information about mobile application
A mobile application functioning in the spirit of a slogan Play and write score fast and easily. This application fully replaces classic paper score cards or other ways how to write results at all types of courses and sports grounds - that is to say very suitable for the use at courses for minigolf, disc golf, football golf, footgolf and classic golf.


The mobile application is a partial part of all of our internet portal gScore.eu which makes it possible to implement everything from individual games up to big and several days lasting tournaments. For more see the section Benefits of portal.
There are these functions at disposal
Registration with the help of a code to a match – a player gets the code at a reception of a course or during drawing lots for matches at a tournament
Displaying an up-to-date situation of a match

a position of a player in a match and a possibly in the whole tournament
depiction of results towards par of a hole and a course
a score of individual holes
a total score
a position and score of opponents and team-mates

A possibility of a team game and players
Displaying a detail about a game or a tournament, a course and individual holes including their depiction
A record of the score itself or a record of a team-mates´ score if there is a selected player-recorder
A possibility to insert a scratch of a game with a note
After sending all results it is possible to execute a confirmation of results by each player with his own code – it supersedes the situation of a self-made control and signing a classic paper score of a card
Mobile application you can find HERE.
Simple view functionality of mobile application gScore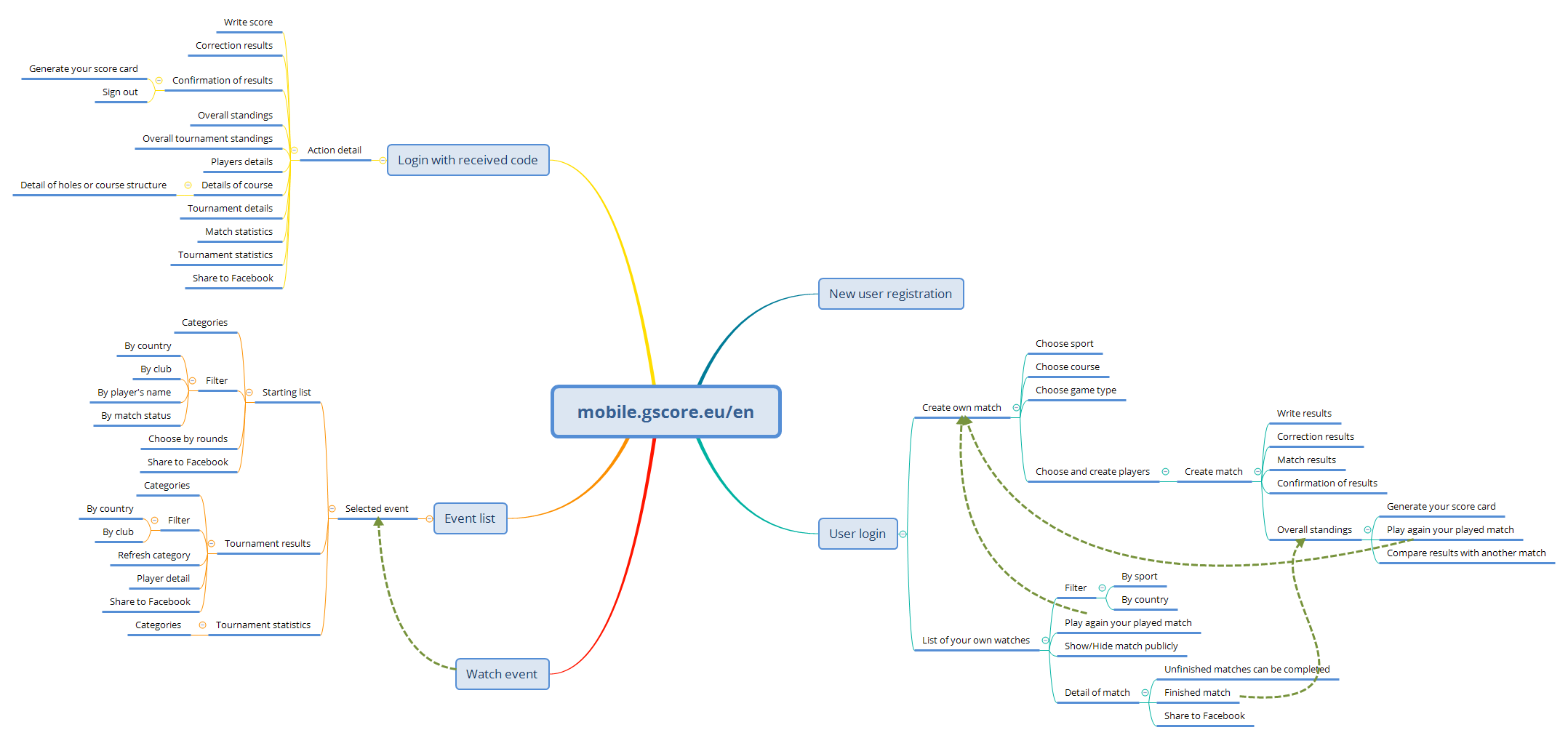 Preview of screens for a mobile phone
You will find other information in these sections